Thalia Falcon
Inside Thalia Falcon's Music and Heritage
Volume 02 Issue 01
January 19th 2020
Ikechukwu: First and foremost congrats on your dropping your debut song, "Out Your Life." How do you feel? Your first song out!
Thalia
:
On cloud 9!! Yeah it's pretty momumental moment for me haha
---
Tell me more about your passion and your love of music.
My passion is performing. It is becoming more evident these last few months as I have had the opportunity to perform more as a solo artist and work on my own original music. There have been a series of events that have made it even more clear that I am meant to do this. For example, many of the opportunities I have had have opened more doors for me. Whether it was being asked to audition for The Voice or connecting with my producers, it almost seems as if these opportunities are falling into my lap. Auditioning for The Voice was one of the most humbling experiences I've had. Being invited to audition was amazing on its own. Thanks to my "Ring" cover by Kehlani, I was able to skip the first round of auditions, making my first audition a call back. I was expecting to be very nervous but a certain excitement came over me during the entire process. My dad and I took a day trip up to NY and that made my experience that much more special. It was inspiring to see all of the talent that surrounded me. Being invited to audition was already a proud moment for me, but I was lucky to have made it past the audition and onto the round of interviews. Unfortunately I didn't make it on the show, but I was appreciative to receive feedback from the judges. Their words gave me the confidence I needed to keep moving forward. I've grown so much since then and that experience helped me do so.
Wow. Amazing opp.

These opportunities I have been given only prove that it is meant to be. I look back on every part of my life and each obstacle I encountered. I now notice how the puzzle pieces are coming together. As I get closer to my dream, it couldn't be more clear as to why I went through everything I did. My parents set me up for success at a young age by placing me in activities where I could explore the arts. Without them, I most likely wouldn't be here. Music gives me a certain happiness I have never felt before. There have been times I'm sitting there with my guitar, and moved to tears out of nowhere. It is an indescribable feeling but I know it is perfect. My inner circle also knows I can't go a day without singing (Sorry guys!!).


Tell me about a current goal. What are you striving towards?

A goal of mine is to use my passion to spread love and hopefully bring joy to others through my music. So many people go through issues that they bottle up. I want to be that voice for people and let them know that everyone goes through something but it is how you overcome them that matter.

My ultimate dream is to be signed to a major label that sets me up for success and allows me to be myself. What motivates me is the idea that I am different. You will get nowhere in life if you are constantly comparing yourself to others. I daydream and envision my goals daily. The thought that these dreams are likely to come true are what keep me going.



What has made you into the person you are today?
I have always been a well-rounded person. I was lucky enough to have a family who encouraged me to try new things and guide me along the way. My involvement in the arts at a young age heavily contributed to the person I am today. From piano and violin lessons to acting and dance classes, I was able to develop a love for performing. Without a doubt, my parents shaped me into who I am. Since my parents had me at a young age, I was shown the meaning of hard work and sacrifice. I also appreciate the fact that they allowed me to try new things while never putting too much pressure on me.
"My heritage has also played a huge role into who I am today."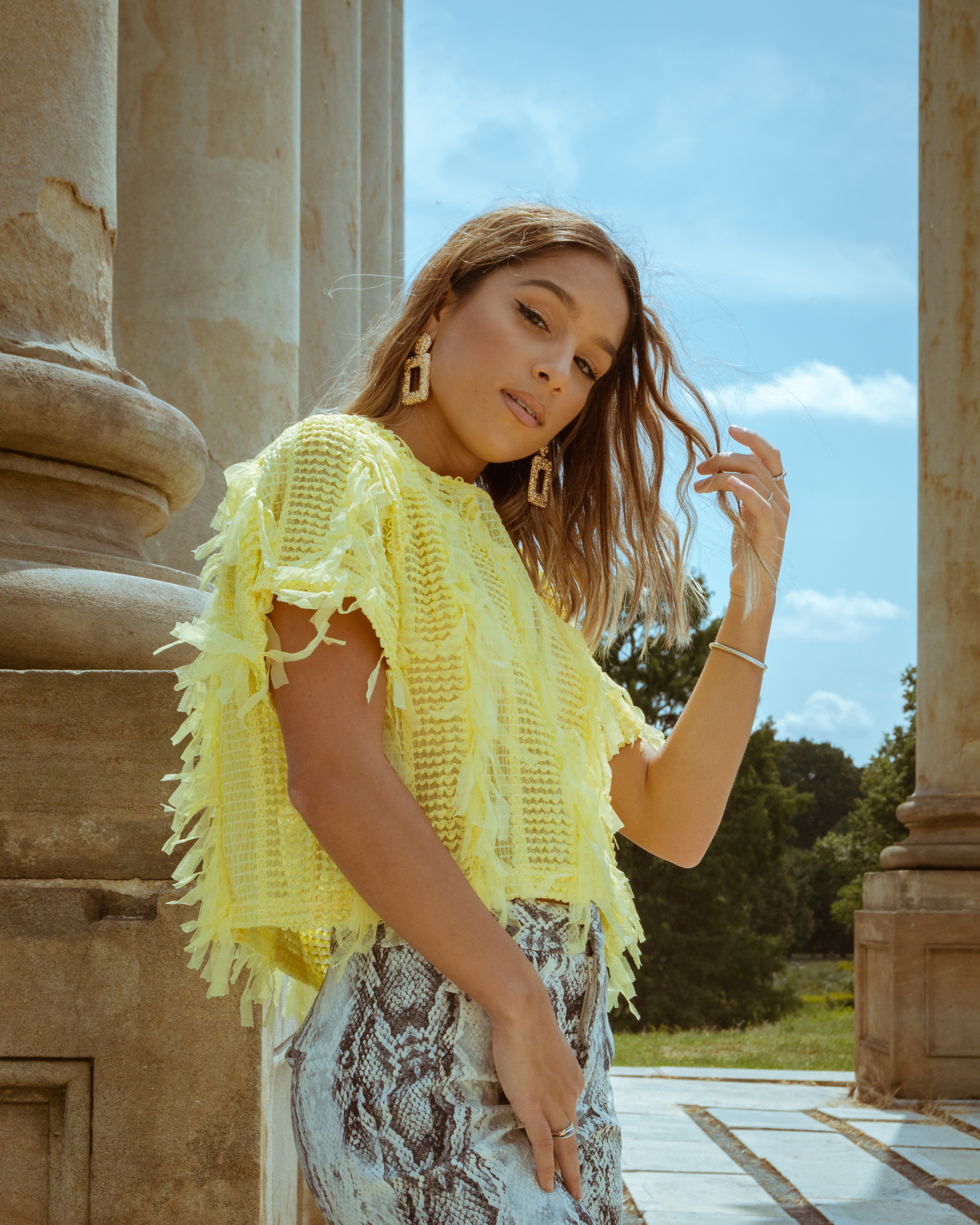 Being
Greek
and
Cuban
has shown me the importance of family and the overall quality of life. Both cultures are different in their own ways, but they are similar in the way that family is the center of everything they do. Most families gather only on holidays and special occasions, but I spend time with my family weekly. Both Greeks and Cubans are passionate about their heritage. There's always music, food, and dancing at each party. One of the best qualities about both cultures is their hospitality. Welcoming others into their home is and treating them as their own is very common.
Finally, my father,
Steven Falcon
, was a recording artist who traveled around the world sharing his talent and passion. Seeing his dedication and love for the arts at a young age inspired me. I knew it was something I wanted to do. Since I was still very young, I didn't have a chance to travel to many places. However, any time he performed back at home in Washington D.C. I would be there to support him. My mom was a stay at home mom who did the best job raising my brother and I. I am eternally grateful for the sacrifices they have made since day one. Although they were young parents, they did what they had to do to make things work and tried their best to instill in me the morals I have today.
Is your father more hands on through this time or is letting you figure out your own voice and lane?
My dad has been my biggest support system throughout this entire process. Since he was signed to a record label at a young age he's using his experience to guide me through my own experience. My dad has given me certain advice but also stresses the importance of figuring out my own path. From booking me gigs and researching lawyers, to sitting in the studio for 10 hours, he has truly been with me every step of the way.
Who are your musical influences?
Being raised in a musical household exposed me to many genres of music. My dad would wake us up in the morning by playing Andrea Bocelli. This wide range of music allowed me to eventually appreciate all sounds and genres. While I am an open-minded artist, my influences are mainly within the Pop and RnB genre. Ariana Grande, Ella Mai, H.E.R, and SZA are among the many artists I look up to and gain influence from. One of my favorite stylistic aspects of singing is riffing and these specific artists challenge me daily. Riffing is a type of vocal ornamentation where the singer makes small changes in melody. They can be improvised or rehearsed. There are times I sit in my room and replay a certain line over in order to practice a riff. Many of these artists have also pushed me to limits I never thought I could reach in terms of my range.
Favorite albums of all time?
Over It by Summer Walker, CTRL by SZA, and Sweetener by Ariana Grande.

Tell me about your musical journey up till now?
My musical journey truly started at a young age. I obviously didn't know what I would become at the time, but God knew what He was doing. Every year of my musical career is a learning process. 2018 specifically was a year where I truly took the first step in pursuing my passion. I promised myself I would start my YouTube channel, I was able to perform around my college campus. I took a leap of faith and auditioned for The Voice after being contacted by their talent scout. All of these things gave me the confidence I needed in order to keep pushing forward. 2019 is now coming to a close and it brings me to tears to see how much I've grown. I've grown a following and established a fanbase, I've pushed myself vocally to heights I never thought I could reach, and I released my first debut single. In 2020, I will continue working on creating a brand and growing my fanbase. I'm going to strengthen my craft and grow as a performer and person. The world will soon know my name! Stay on the lookout for more music coming soon.
What's the background behind this video? Where was it? Reminds me of those stories when artists would perform in front of a couple of people, then the next thing you need, they are selling out Madison Square Garden…

My family and I were getting dinner with our friends one night and my dad knew the musician who was playing in the band. During one of their breaks my dad asked if I could sing a few songs. The band was playing latin music all night so I decided to switch up the vibe with some Dua Lipa!
What does it feel like performing and being on stage at festivals and conferences?
I started performing on campus my freshman year with my co-ed acapella group. Having my first solo my freshman year allowed me to become more comfortable with live performances and definitely contributed to the kind of performer I am today. Even though I am now a solo artist, working with a group taught me how to collaborate and have an open mind. Some of my favorite memories are singing at Relay for Life and events on campus. The highlight of my college career was performing at Loyolapalooza with my two friends. It was unreal to see the amount of support I had on campus. Watching people sing the words to my songs was a moment I will never forget.
Other than feeling a rush of adrenaline, I would say pure happiness. There really is not a better feeling than sharing your passion with a live audience. It is a special feeling to be able to feed off of a crowd and connect with them.
As you are working in the music industry, what are you learning from them and what wisdom can you impart on up-and-comers such as yourself?

It is crazy how much I have learned from them in such a short amount of time. They have allowed me to learn more about myself not only as an artist but also a person. One of my biggest obstacles is perfectionism. They have made me realize that trying to look or sound perfect is not realistic. There is so much beauty in being real and authentic. If I could give any advice it's to not be so hard on yourself. You are your biggest critic. Also don't take things personal. Constructive criticism is your best friend!! Take in all the advice you can get and try to have an open mind. Lastly, the biggest part of reaching success is failure. If it does not work out then continue to push forward.
What's your recording process like? And favorite part?
I am super grateful to have a production team who has helped me grow over the last few months. Having a grounded team who share the same morals and goals is very important in this industry. I typically spend 8+ hours in the studio. Depending on the day, we record more than one song per session. It is amazing to see how much I have grown as an artist throughout this process. My confidence and work ethic has developed more than I ever thought it could in such a short period of time. I am very lucky to have a team who is well seasoned and most importantly has experience within the industry. My team gives me the perfect combination of my own artistic freedom and guidance.
My favorite part
is honestly the entire process. From practicing my songs at home and recording them, to hearing the final product, it is a rewarding feeling. I really enjoy having my own artistic freedom. Since I record my own original songs, I am able to choose how I want it to sound musically. While my producers give me ideas and guidance, they have taught me the importance of putting my own emotion and feeling into each song. Each recording session they push my vocal abilities to another level. The fact that it's a collaborative process is what makes it so special. We each put our own work in outside of the studio, so when we come together we grind it out.
One thing we spoke about was timing. We live in a world of "now" - how are you working with the timing of releasing your original music?
Timing is everything for an artist who is trying to pursue music as a career. My goal is to create a brand for myself from the ground up. There is so much that goes into not only branding but also growing into a successful artist. Planning out my future is not something that should be rushed. Yes, I could easily release songs left and right, but that would not help me in the long run. I want to be able to grow a strong fanbase that will have my back no matter what. Patience along with setting goals is everything in this process.
In what ways do you want people to feel when listening to your music?
Sounds cliche but I just want my music to make people feel some type of way. I want my listeners to be able to forget about everything while listening to my songs. I also want my music to be relatable. Music is a universal language that can touch people's lives in different ways. My dream is to go on tour and see the world. At the end of the day I already know music makes me happy, but I want to use my passion in order to spread love universally.
The theme of this magazine is tunnel vision - What's your tunnel vision? What keeps you up at night and makes you focused during the day? What is that "thing" that will make you stop at nothing to get or achieve?
I daydream a good amount and I am a firm believer of manifestation. Through various gigs and my online presence, I have gotten a small taste of the life of a well-known artist. If I am happy over a small amount of success, I can't even imagine what it will be like when I make it big. I love the idea of not knowing what's to come. I am taking a huge risk and have zero clue how this could pan out, but that excites me more than anything. No fear, just a drive to keep going.
---
// Updates.
Update #1
January 20th, 2020
Thalia Falcon's second song
"Need to Know"
releases on all streaming platforms.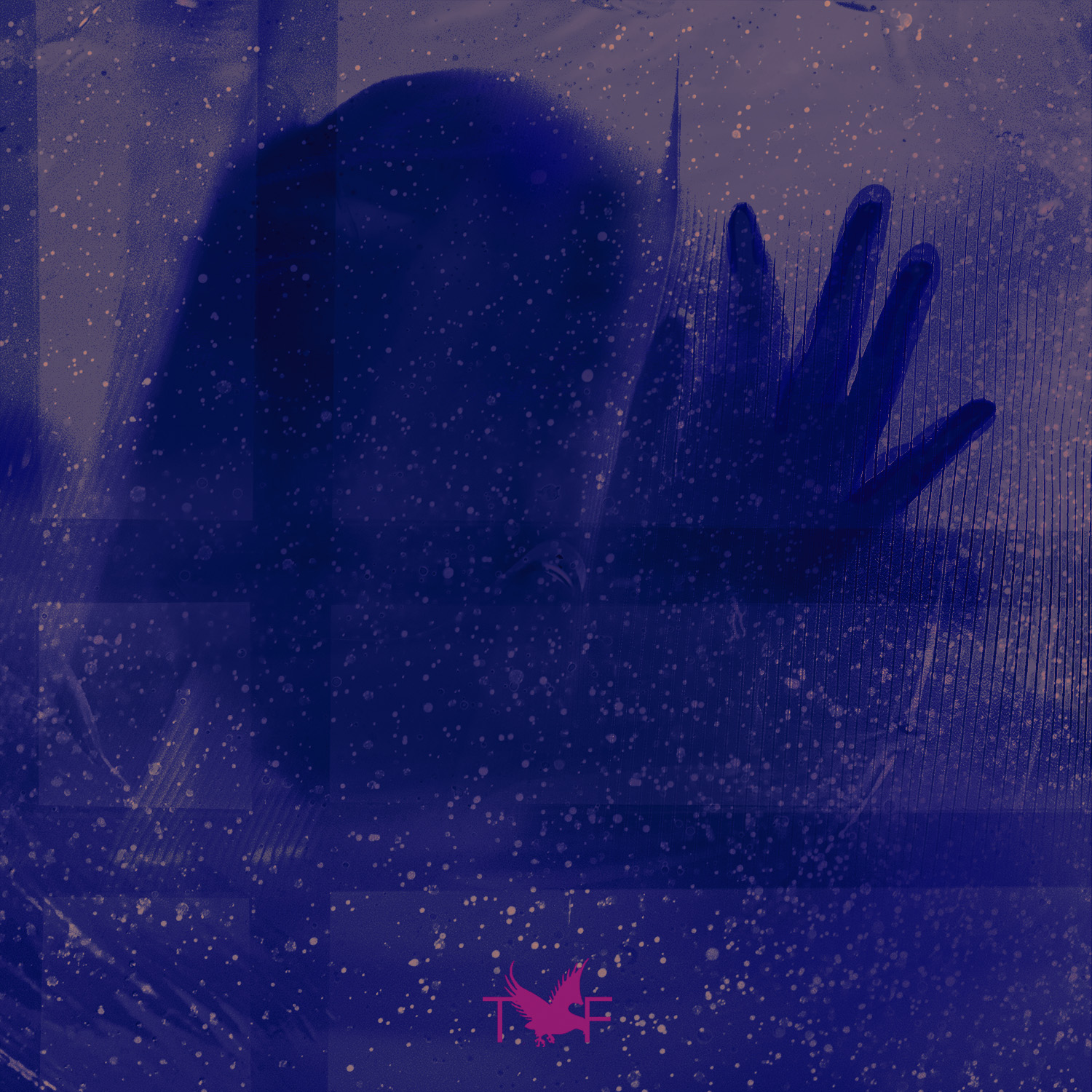 Update #2
January 20th, 2020
Third song
"Show Me"
releases on all streaming platforms.
Update #3
March 20th, 2020
Fourth song
"Hands On Me"
releases on all streaming platforms.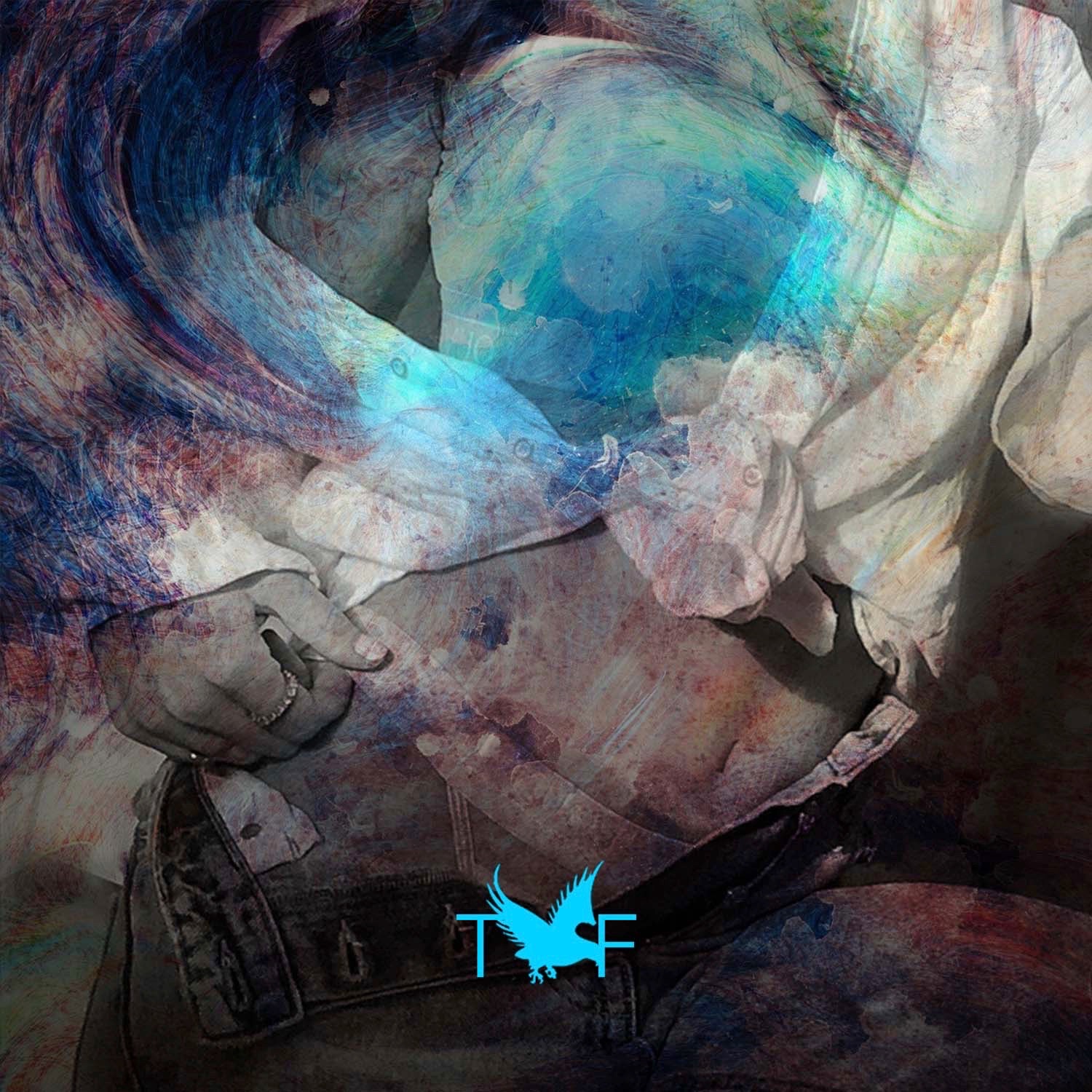 Update #4
April 23rd, 2020
Fourth song
"Instructions"
releases on all streaming platforms.